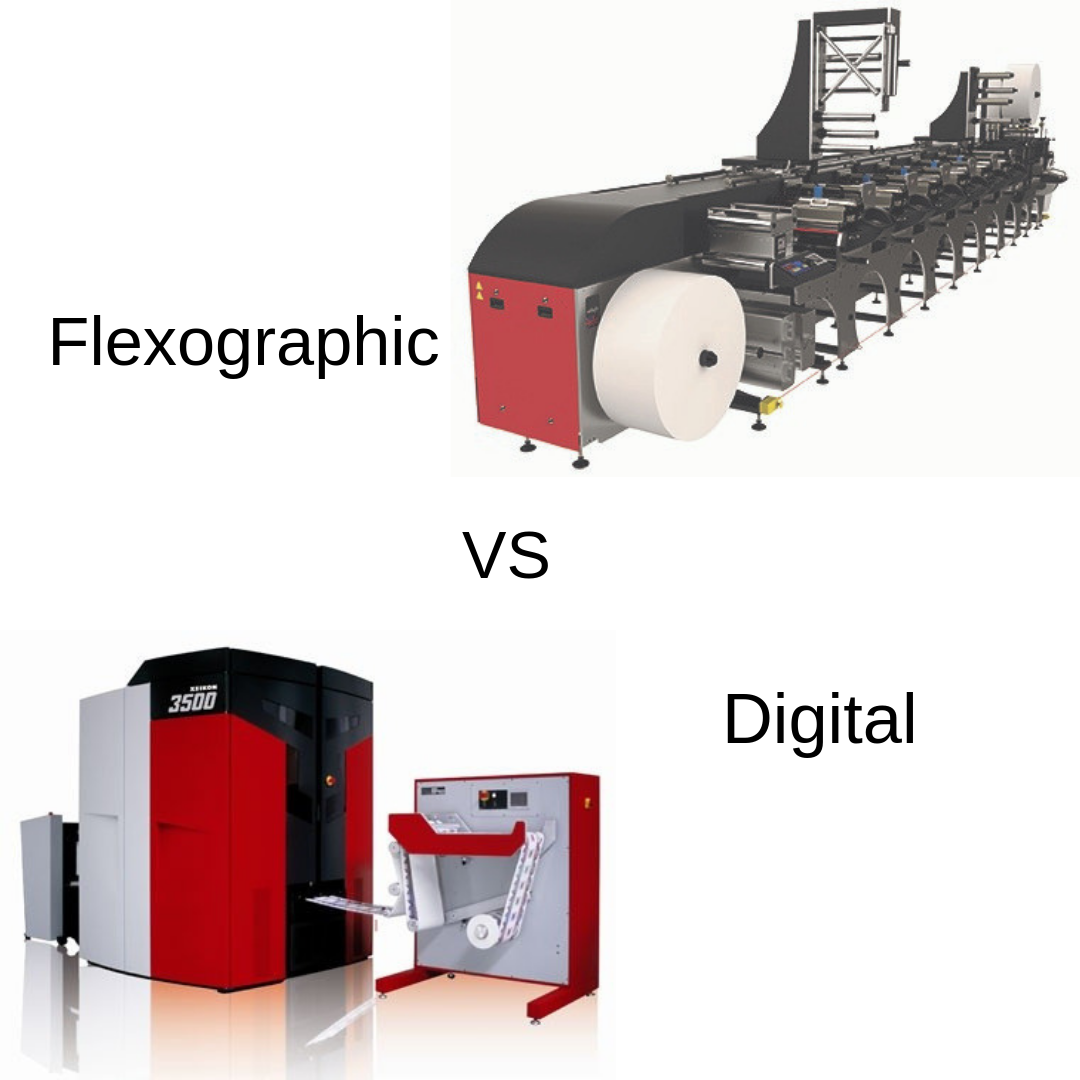 Flexographic vs Digital label printing is still a hotly debated subject. As a Northwest label printer that prints both Flexo and Digital labels we thought we'd reveal the pros to both processes. As always, when deciding which is best for you, it depends on your needs.
Typically, digital labels are better for short run, multi-quantity printing. Labels such as craft beers labels, cider labels, gin labels, cosmetic labels and custom labels. If you're after a large run, one of a kind or multi-sort labels than traditional flexographic printing will be the best for this.
Pros of Flexographic printing
It is more cost effective to produce labels this way
You have to ability to use a wide spectrum of Pantone colours, not restricted to CMYK
UV inks can be used to ensure outdoor labels keep their colour longer
Able to incorporate specialist label finishes such as; peel and reveal labels, reverse printing, tactile labels, foil labels, screen print labels.
Better colour consistency with more vibrant colours being achievable.
Pros of Digital printing
Ideal for lots of variants, short to mid-range run (500 - 5,000)
Better suited to small run labels
Variable data (barcodes)
All about the quality
The quality of digitally printed labels has improved significantly in the past few years, with 1200dpi printing quality being achievable. However, flexographic printed labels are still leading the way with recent improvements in HD plates giving super sharp, 4175dpi is pretty impressive.
So, which is best?
If you want bigger quantity runs with high quality finished labels then hands down flexographic labels are the best most cost-effective solution. For smaller quantities with less critical image resolution then digital labels are the best.
Let us help
We would be happy to help assess which printing process best fits your needs. Using our vast 40 plus years of labelling experience, we can help save you time and money on labels by providing you with the best solution for your business.
For more info please contact us via the contact us form on the website.