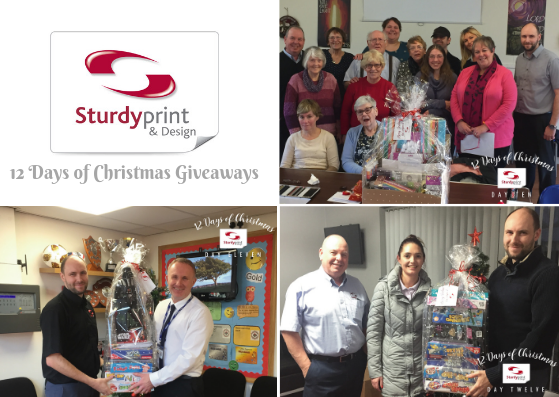 Day Ten - Our tenth recipient was Divine Days Creative Arts. Divine Days Community Arts Project encourages people to get crafty and arty in a relaxed informal way. They are a fantastic community group.
Day Eleven - Our eleventh recipient was Little Digmoor Primary School. They are a dedicated local school that aims to make a positive difference to the lives of children within their school. To give a child the opportunity, desire, time, aspiration and belief to morally and spiritually succeed is a goal that they challenge themselves to meet on a daily basis.
Day Twelve - Our twelfth recipient was the women's refuge, Skelmersdale. The Women's refuge support women and children that many have fled to the service with little more than the clothes on their backs. We were delighted to be able to bring some Christmas cheer to families in need.